A Mobility Scooter is simply a mobility aid equivalent to a wheelchair. They have the potential to offer a great deal of independence for all the people with restricted mobility. LYL Mobility Scooter has been helping people to get around without encountering any challenges. The available mobility scooters can be divided into several categories. The different types of scooters can cater to the specific needs and requirements of people in need.
What are the main types of Mobility Scooters?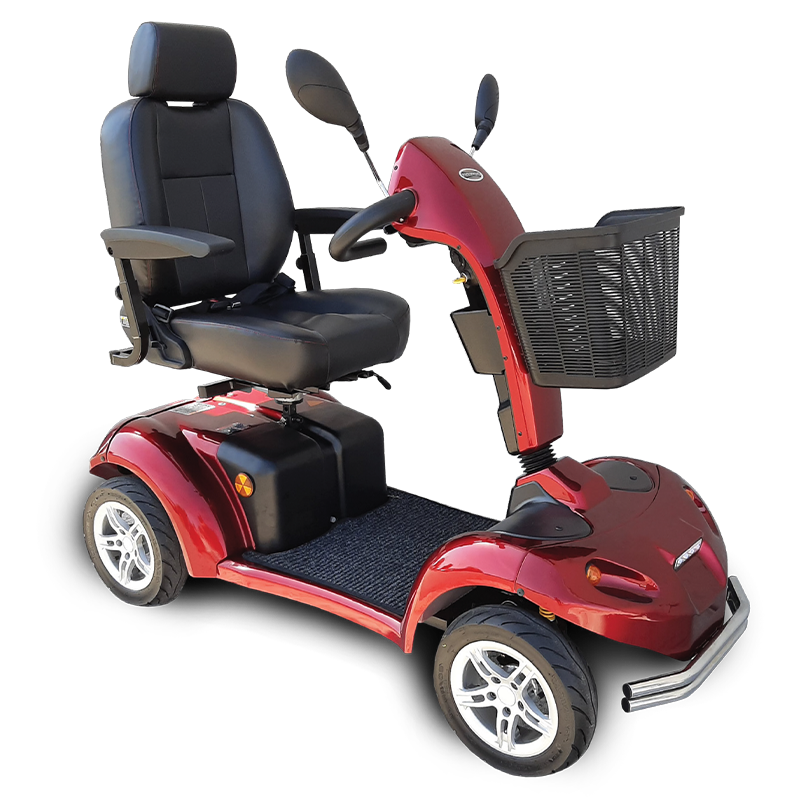 Regular Mobility Scooter
Regular mobility scooters are extremely popular, and you can see them in large shopping centres and local malls. They can be used for both indoor as well as outdoor purposes. They have the potential to travel at an average speed of 6 to 8mph. The regular scooters can further be divided into two categories as three-wheel scooters and four-wheel scooters.
They are specifically designed for people who travel a lot. They come along with a lightweight design, which can easily be moved from one place to another. For example, you can simply put them in your car without any hassle. They can also be broken or folded into several parts to make life easy while traveling. The designers of travel mobility scooters have reduced their weight along with the capacity of the motor. Therefore, they tend to travel at slower speeds. They can travel at an average speed of 3 to 6mph. If you prefer mobility over performance, you can think of spending your money on a Travel Mobility Scooter.
Off-Road Mobility Scooter
As the name implies, off-road mobility scooters are specifically designed for use in tough conditions. They have a sturdy and structured base, which enhances their durability. In addition, the stability of the scooter has been increased with the help of stronger wheels. Such scooters are extremely popular among people who live in areas where terrain changes all of a sudden.
Who can seek the assistance of a Mobility Scooter?
Some people find it a difficult task to walk. Many different diseases and conditions that arise within the human body make it difficult for them to enjoy mobility like others. These conditions include injuries, arthritis, lung-related diseases, spinal cord injuries, cerebral palsy, and polio. All the people who suffer from these conditions can think about seeking the assistance of a mobility scooter without any doubt in mind.
What do you need to consider before getting a scooter?
You are spending a considerable amount of money to purchase one of the mobility scooters Melbourne. Therefore, you need to purchase a mobility scooter that matches perfectly well with your needs and requirements. You need to pay special attention to the size and type of scooter that you need.
If you are looking for a scooter to go on pavements, you can select a small scooter. They can also be dismantled to be put in your car. The smaller mobility scooters are ideal for indoor use. The larger scooters are recommended for people who travel a lot on the road. They can also be considered robust products and are ideal for long-distance travel.
It is better if you can try the mobility scooter before you purchase it. Many different scooters are there, and you can try all of them and determine the best. It is not recommended for anyone to purchase a scooter without going on a test drive. The reliable retailers will allow you to try their products before you buy.
It is up to you to look around for such a retailer. When you are taking the test drive, you need to check whether the controls are placed in convenient positions or not. In addition, it should offer a comfortable grip to keep you away from the hassle of long-term use. You should also pay attention to legroom and back support. Then you can purchase the best mobility scooter available out there.